Regular price
kr 399.00 NOK
Regular price
Sale price
kr 399.00 NOK
Unit price
per
Sale
Sold out
A hydrating and nutritious toner that provides moisture and glow. Probiotic ingredients that help to balance your skin microbiome. Shake before use. Spray directly on face (avoid eye area), or spray in your hand and apply on face.
98.6 % natural ingredients.
For all skin types
Probiotic
Vegan
80 ml. - 2.7 fl. Oz 
Benefits

Gives the skin moisture, glow and helps with circulation. Feeds the skin with biotics which again can lead to smooth and balanced skin.

Helps the other products to work deeper in the skin.
How to use

Use after cleanser. Shake the bottle before use.

Spray directly on face (avoid eye area), or spray in your hand and apply on face and neck.
The fresh scent

Our skincare products
are like a refreshing summer day at the spa! With a hint of mint, the invigorating scent will awaken your senses and transport you to a relaxing oasis.

Imagine the feeling of cool, fresh air on a sunny day, all captured in one bottle. Mint is known for its cooling and soothing properties, making it the perfect addition to any skincare routine.

Pamper yourself with the luxurious scent and feel of our skincare products.
Ingredients

Oryza Sativa (Rice) Ferment, Kombucha, Cannabis Sativa Seed Oil,Glycerol, Lecithin, Decyl Oleate, Caprylic/Capric Triglyceride, Tremella Fuciformis Extract (and) Sodium Hyaluronate, Palmaria Palmata Extract, Polyglutamic Acid, Camellia Sinensis Leaf Extract, Phen- oxyethanol (and) Sodium Benzo-ate, Allantoin, Caprylyl/Capryl/Glycoside, Biotin, Urea (and) Sodium Chloride, Fragrance
Share
View full details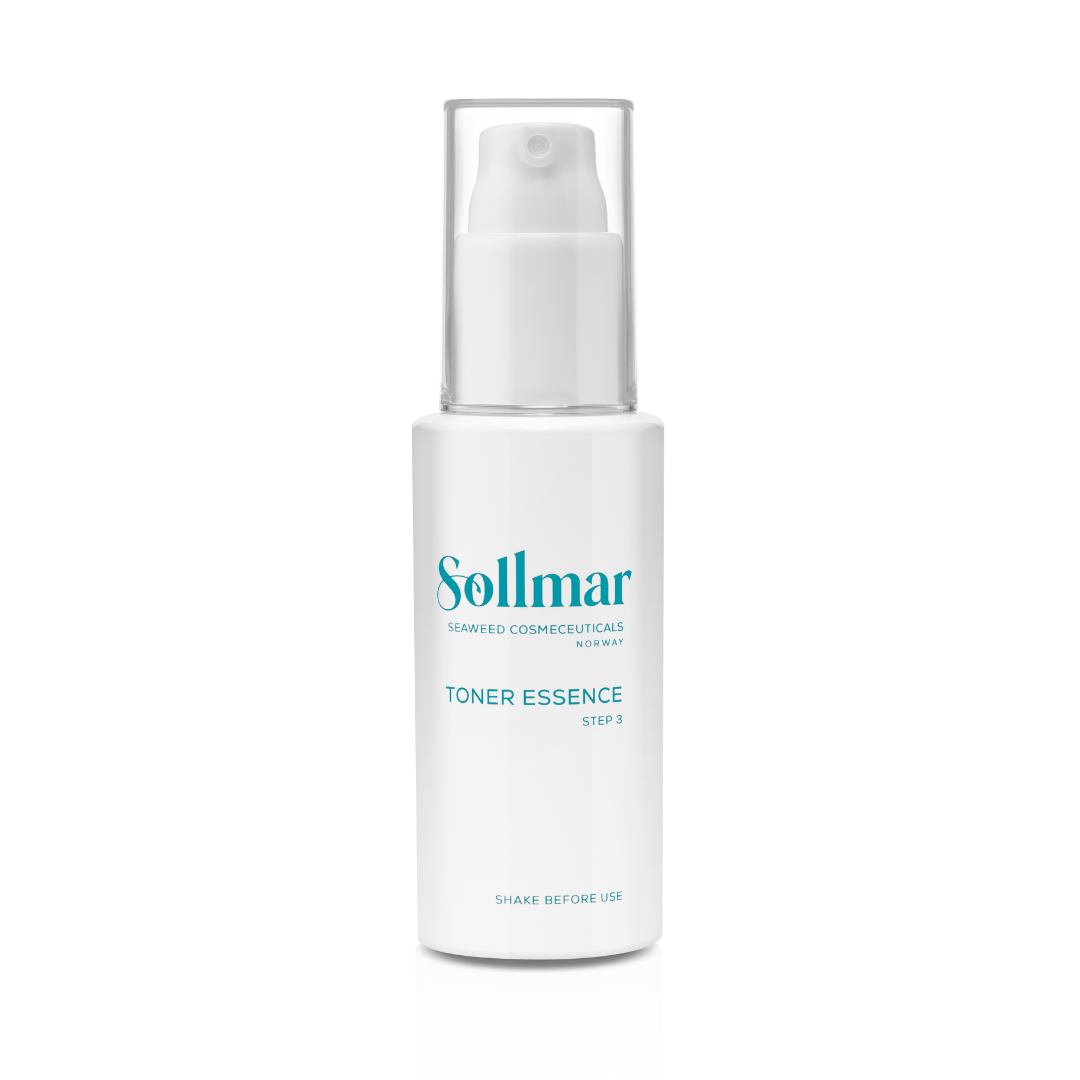 A perfect product

Absolutely perfect product,
quick and easy to use. My
favorite. Perfect for those who
do not have the opportunity
to use many products. Or if
you are short on time and
want to refresh your skin a
little before you run away.

- Sonja (Combinated skin)


Easy to use for moisture

Easy to use, leaving the skin
fresh and glowing. Easy to
carry in your bag if you need
some moisture for your skin
during the day. I really liked
this one.
- Veronica (Acne skin)

Feels so fresh on the skin

Feels so fresh and hydrating on the skin.

- Stine (Normal skin)
Let customers speak for us
Uniqe Ingredients
Rice Ferment
Rice ferment can give you a smoother skin tone. It helps to minimize age spots and acne scars.
Kombucha
Kombucha works with the skin to promote good bacteria and keep the microbiome in a balanced state. It repairs and strengthens the skin barrier to aid in better natural protection from environmental stress.
Snow Mushroom
This is a 'moisture magnet'! Snow Mushroom adds moisture to your skin, and it also helps draw moisture deep into the skin so that your skin is hydrated from within. It has smaller particles than Hyaluronic acid and will penetrate the skin more easy. Contains vitamins A (retinol), C, D, various antioxidants, anitbacterial properties. Helps with dark spots and hyperpigmentation.

Seaweed
Nourish the skin with vitamins, minerals, antioxiadants. These nutrients help stimulate the skin, promote healthy cell growth, and improve skin texture and appearance.
Oat
Calms and protects the skin. Inti inflamatory and helps with dry skin, acne and eczema. Strengthens the skin barrier, and can also increase the skin's ability to retain moisture.

Green Tea
Rich in antioxidants which can help protect the skin from damage caused by the sun's ultraviolet (UV) rays and environmental pollutants. The antioxidants in green tea may also help reduce the appearance of fine lines and wrinkles, improve skin elasticity, and
reduce redness and inflammation.
Flaxseed
Gives a protective layer on the skin, and is packed with important micronutrients. Increases microcirculation in the skin, so that the next step/ product works deeper in the skin.
Natural Acid
The Foam Cleanser contain natura AHA that improve skin texture, fade dark spots, and reduce the visible signs of aging.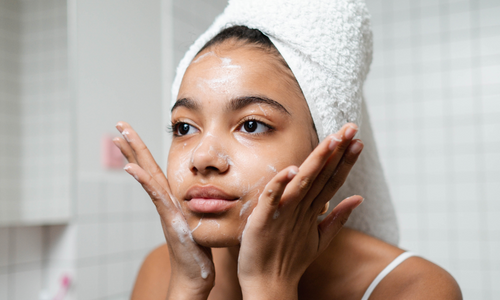 Skin Cycling
'Skin Cycling' is the key to healthy skin. The practice of rotating products that contain active ingredients allows you to reap the benefits of your products without overdoing it and causing irritation.
This is how
Why Sollmar?
Well, we have a unique production method for our natural skincare that preserves the nutrients in the ingredients and seaweed in the best possible way.
Food for your skin, vegan, 'Zero-waste' production, multiporpose products and more...
Our Uniqeness