Regular price
kr 399.00 NOK
Regular price
Sale price
kr 399.00 NOK
Unit price
per
Sale
Sold out
Our Eye Cream moisturises and strengthens the skin around your eyes while reducing dark circles. Apply by gently tapping onto the skin.
97 % natural ingredients
For all skin types
Probiotic
Vegan
20 ml
Benefits

Strengthens and tightens the skin, small wrinkles may over time disappear (is also wrinkle-preventing) and dark circles can fade because of thicker skin. Prevents and whitens photoaging.


Palmitoyl Tripeptide-5: A peptide that works to strengthen and
thicken the skin, smooth out premature wrinkles and reduce dark circles around the eyes.
Caffeine help the peptide to work deeper in the skin.


Snow mushroom hydrates and rice ferment help lighten the skin.
Marsh mallow and oat help to protect the skin barrier.


Palmaria Palmata Extract (Dulse Seaweed) can have a firming effect - prevent premature wrinkle formation. Also nourishes the skin.
How to use

Take a small amount on your fingertip - then press your fingertips together and spread the cream on both middle fingers - gently pat
the area around the eyes, do not pull the skin. You can use the same
technique around the mouth (O-zone).
Ingredients

Oryza Sativa (and) Athea Officinalis (and) Avena Sativa ferment, Isoamyl Laurate, Emulsifying Wax NF,
Myristyl Myristate, Caffeine, Polyglutamic Acid, Palmaria Palmata Extract, Tremella Fuciformis Extract (and) Sodium
Hyaluronate, Cetyl Alcohol, Glycerol, Tapioca Starch, Phenoxyethanol (and) Sodium Benzoate, Allantoin, Palmitoyl
Tripeptide-5, Xanthan Gum

Share
View full details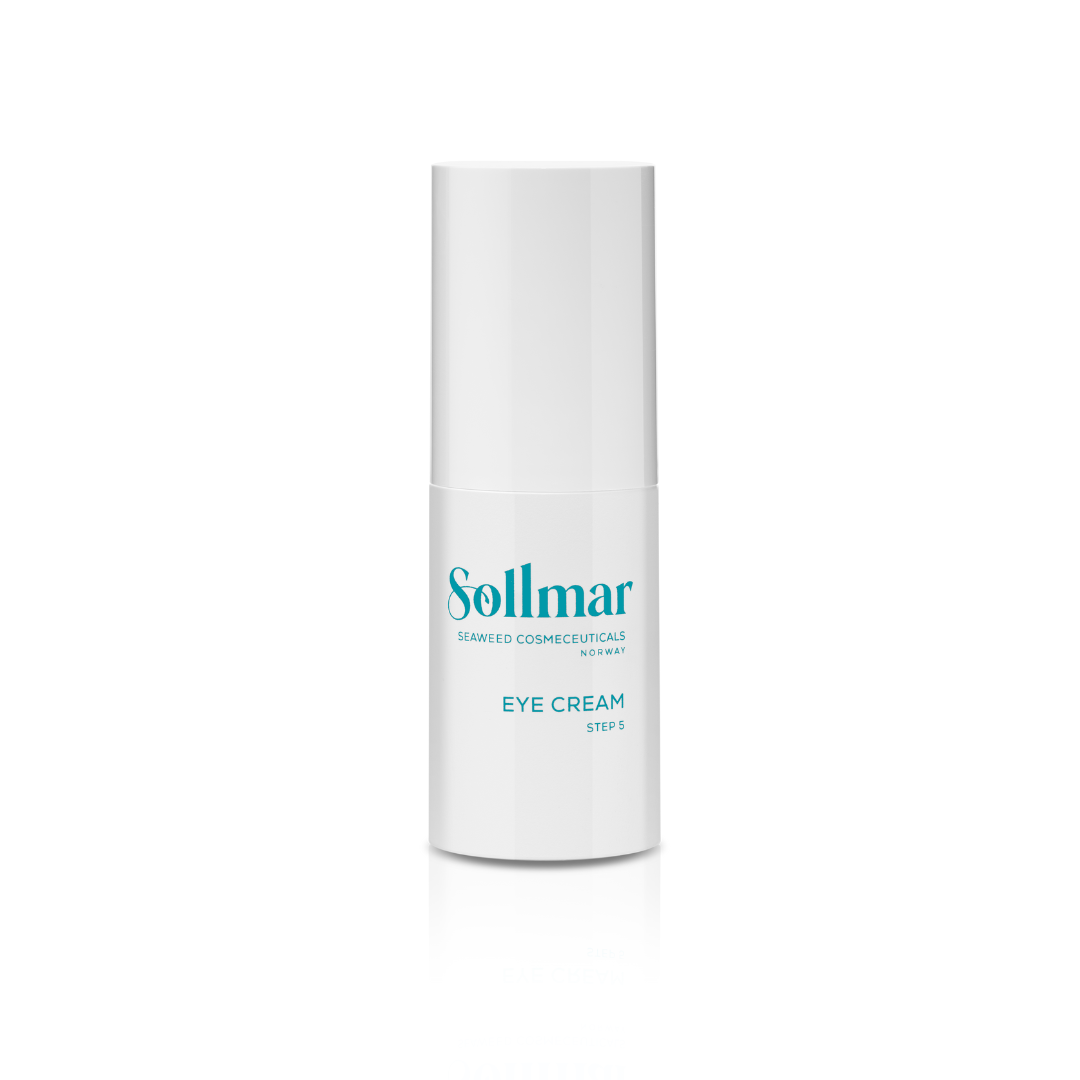 Let customers speak for us
Uniqe Ingredients
Caffeine
Caffeine can be beneficial for the skin by reducing puffiness and dark circles around the eyes. It can also help to reduce the appearance of fine lines and wrinkles.

Palmitoyl Tripeptide-5
It works by strengthening and thickening the skin, smoothing out premature wrinkles, and reducing dark circles around the eyes. It is believed to work by stimulating collagen production, which is important for maintaining the skin's elasticity and firmness. Additionally, Palmitoyl Tripeptide-5 is thought to help improve the skin's barrier function, which can help to protect the skin from environmental damage and keep it hydrated. Some studies suggest that this ingredient can be effective when used in conjunction with other ingredients such as caffeine, which can help to increase the penetration of the peptide into the skin.
Rice Ferment
Rice ferment can give you a smoother skin tone. It helps to minimize age spots and acne scars.
Snow Mushroom
This is a 'moisture magnet'! Snow Mushroom adds moisture to your skin, and it also helps draw moisture deep into the skin so that your skin is hydrated from within. It has smaller particles than Hyaluronic acid and will penetrate the skin more easy. Contains vitamins A (retinol), C, D, various antioxidants, anitbacterial properties. Helps with dark spots and hyperpigmentation.

Seaweed
Nourish the skin with vitamins, minerals, antioxiadants. These nutrients help stimulate the skin, promote healthy cell growth, and improve skin texture and appearance.
Oat
Calms and protects the skin. Inti inflamatory and helps with dry skin, acne and eczema. Strengthens the skin barrier, and can also increase the skin's ability to retain moisture.

Why Sollmar?
Well, we have a unique production method for our natural skincare that preserves the nutrients in the ingredients and seaweed in the best possible way.
Food for your skin, vegan, 'Zero-waste' production, multiporpose products and more...
Our Uniqeness